ERC Advanced Grant HYDRANOS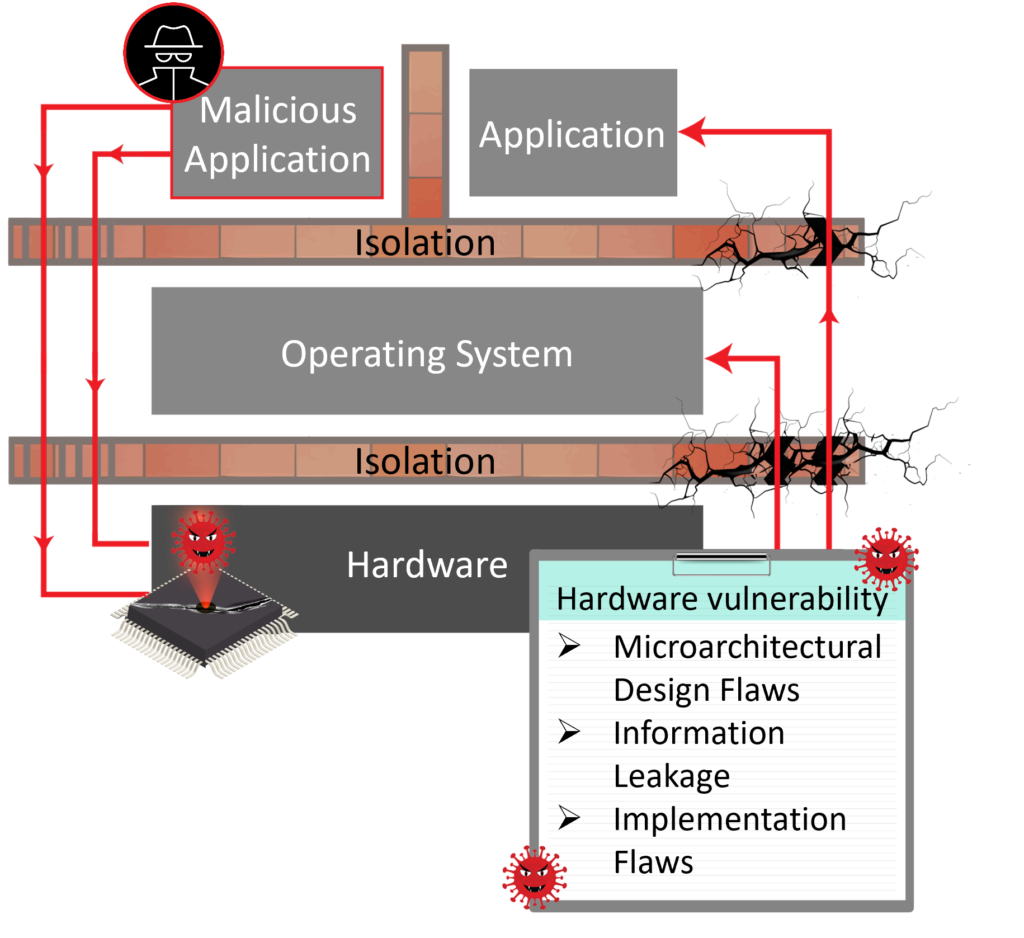 Increasing crucial hardware vulnerabilities, particularly those that can be exploited by (remote) unprivileged software
However, existing defences are: ad-hoc, highly limited, inefficient and customized
Challenge: A fundamental solution requires modification of hardware which is currently not possible post-fabrication
Our vision in the ERC project HYDRANOS: A radically new security approach to overcome the current ad-hoc solution culture
HYDRANOS: Our Vision for Future of SoC Security Design
HYDRANOS presents an innovative vision centered around hardware-assisted adaptive security, signifying a paradigm shift in empowering adaptable security solutions for upcoming computing systems. Our primary objective is conceptualizing, creating, and assessing dedicated and customizable hardware components embedded within the System-on-Chip (SoC) architecture. This hardware will facilitate the post-fabrication reconfiguration of fundamental security-oriented components, offering robust mitigation against emerging attack vectors.
In addition, HYDRANOS is committed to developing a groundbreaking fuzzer meticulously tailored to pinpoint vulnerabilities spanning multiple layers within computing systems during the design phase. We aim to address critical security gaps preemptively by focusing on these cross-layer weaknesses.
The impact of HYDRANOS on establishing a foundation for trustworthy computing is profound. By its very nature, it introduces a dynamic and adaptable framework capable of effectively countering present and future cross-layer security threats that target systems of paramount importance. Through our endeavors, we aspire to contribute pioneering research that paves the way for resilient and future-proof security solutions. The outcomes of our efforts will be showcased on open-source hardware, extensively embraced by both academia and industry. We remain dedicated to providing our results to the broader research community, fostering an environment of open collaboration and third-party validation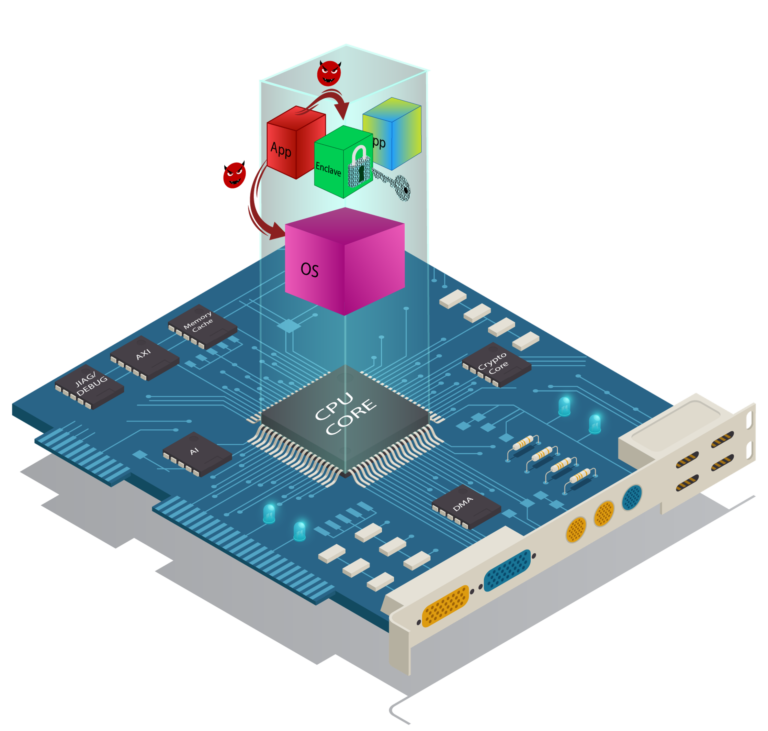 Identification and mapping of security-relevant elements to configurable units
Optimization strategies for security, performance, power & area trade-off of configurable units
Validation of configuration strategies, also exploring novel hardware fuzzing methods
Providing first open platform with adaptive security
We would like to express our
deep
gratitude to the European Research Council (ERC) for
funding
our project H
YDRANOS within the prestigious ERC Advanced Grant Program
. Their support and belief in our research have enabled us to embark on this exciting journey of exploration and discovery
for a adaptive security-by-design for the next generation SoCs
. We are truly honored and grateful for this opportunity to advance knowledge and contribute to the scientific community.